Elevate your iPhone photos to high art with:
Better iPhone Photography
It's easier than you think!
Whether you want to…
✓ Capture moments to hang on the wall in your home
✓ Be the envy of social media with a professional-looking Instagram feed, OR
✓ Just get pictures of your kids that aren't blurry
It's all possible using just your iPhone!
The problem?
Your iPhone doesn't come with a guide about optimizing the settings - or even discovering "hidden" features that allow you to take stunning photos with confidence and ease.
That's where I come in...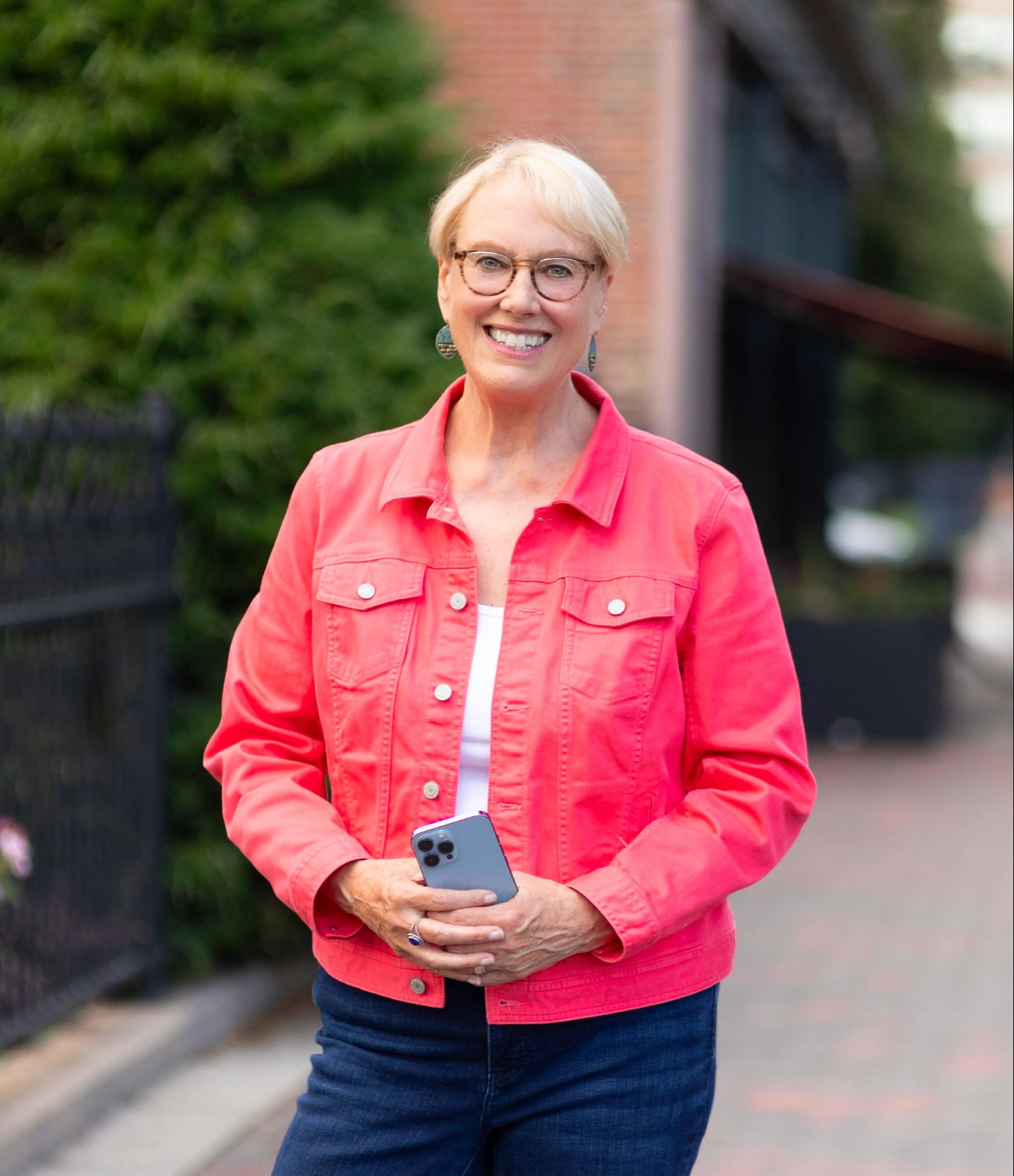 Hi, I'm Linda Holt,
I'm a professional photographer - turned Interior Designer - turned Smartphone Photography educator!
My goal is to help everyone understand just how easy it is to take better photos using only your iphone!
You won't need a bunch of complicated editing software or additional phone attachments to take high-quality photos my way.
I keep it simple, and the results are remarkable.
I've made it my job to understand how Smartphones can take professional-looking photos. And I've distilled my 9 years (yes - I bought my first iPhone in 2014) of Smartphone photography experience into a very focused online course to help you take better photos.
In this hands-on, action-driven program, you'll start to get results within minutes of starting the first module!.
What others are saying...
Lois Rapiel
"Linda…this entire course is such a game-changer, especially for us tech-challenged students. You are a great teacher! Thank you for helping me reconnect with a long-time passion. Now I can have fun with my new iPhone!"
Deborah Main
"Linda is an awesome teacher and her photography class is so well organized. Starting with the very first module I learned features about my iphone that I didn't even realize existed! I highly recommend her course!"
Module One: The hidden features of the iPhone camera
It's the manual you never received.

Discover special features you may not know!

Covering iPhone generations 10, 11, 12, and the iPhone 13.
Module Two: Photo composition
The correct way to hold the camera - yes, it matters!
How to get your lines straight
Understanding the rule of thirds
How to use leading lines
The importance of having a clearly defined subject or focal point
Module Three: Lighting
Lighting is a crucial element to great photos! Let's simplify it!
You'll discover the different types of light and learn which one is best for you.
How to optimize photos in different types of light
How to get beautiful night photography
There is no "bad" lighting
Module Four: People and Selfies
How to get beautiful portraits in all situations
What to avoid when shooting portraits and selfies 
Tips for video conferencing and facetime
Only $147 for this

easy-to-follow course
full of my very best tips and techniques, streamlined for your convenience!
PLUS....
Bonus Class: iPhone Editing Made Easy 
No complicated photoshop editing is needed here! Instead, I'll share my TWO favorite editing apps. You'll discover why you should edit to elevate the quality of your pics.
And, there is a brief tutorial on how to use Snapseed and TouchRetouch to edit your work.
I believe in producing great photos within minutes, not with hours of extensive editing work. You'll be amazed how quickly you can turn out high-quality images!
Q. Is this program the same as the one for Interior Designers?
Q. Do I have lifetime access to this course?
Q. How long will it take me to complete the class?
Get the best of my
photography experience in
one easy-to-follow course!
Buy my course risk free!
I offer a 30 day refund guarantee if, after completing all the modules, you feel it was not worth your investment. SO...You have nothing to lose other than bad cellphone photos.