Five phone apps to turn cellphone photos into paintings
Do you know it's easy to turn cellphone photos into paintings? You don't need to wait to find the perfect piece of art for that blank wall when you can easily create your own artwork. The problem is, there are hundreds of photo painting apps and it is confusing to know which one is the best. I have spent the past year experimenting with about two dozen of the most highly rated painting apps. Today I am sharing my five favorite painting apps to turn cellphone photos into paintings.
I have listed them in descending order with my top pick at the bottom.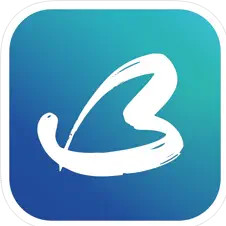 5. BeCasso ($3.49 monthly or $79.99 one-time charge)
A lot of professional photographers use this app. It is extremely robust, but as of now, I've only experimented with the free version. BeCassa is an iphone only, drawing and painting app, that transforms your image into a watercolor, cartoon or oil painting. There are multiple options to customize your image after you have chosen one of the dozens of presets.
I uploaded a photo of the Pyramid in front at the Louvre and applied the Pop Art preset.
Then I worked with the tools (limited in the free version) to get a look I liked. It was fun creating the photo but I'm not sure I would use it enough to justify the cost. I can see where this would be a fabulous app for a graphic designer though. Overall, I give this app and excellent rating.

4. Waterlogue ($4.99)
Waterlogue is an oldie but goodie. I remember when this app first came out in 2014. It coincided with Instagram getting really popular and it seemed as if very other image in my IG feed was a Waterlogue image. It became almost a fad but now I rarely see it used. Even so, it is still a good app. There are 14 different watercolor presets to choose from. Each watercolor style varies in detail, wetness and color. There are limited options for customization which makes it very user friendly. My two favorite styles are "It's Technical" and "vibrant". With the "It's technical filter" (on left) the watercolor is recreated on graph paper. I like this look for architectural images. Interior designers can also use this for their interior photos.
Note: In my experience waterlogue works best on landscapes and street scenes. I have not had much success with portraits.
3. Painnt (.99 weekly, $1.99 monthly or $9.99 yearly)
The Painnt app has over 700 different art and cartoon filters to choose from in the paid version. There are also filters in the style of just about every famous artist. In my self portrait below, I choose" Kisspop" (middle, second row) which is one of the filters in the paid version. Every time I use this app they have 5 "Free only Today" filters to experiment with. Kisspop was free on the day I created my painting. Wearing a mask is such a surreal look that I wanted to express that in my painting.
After some customization with colors and density, I achieved the "out of this world" look I was going for. I really like this app and will probably go ahead and spring for the paid version. Another reason to purchase the paid version is to eliminate the Painnt watermark which is clearly visible when using the free version.
2. Portrait Painter ($2.99)
As the name indicates, Portrait Painter works best on images of people and pets. You can use it on landscapes but there are apps that work better with landscapes. Portrait painter is easy to use. Once you upload your image you choose one of the preset styles. You then have the option of customizing it in many ways. Brush size, stroke size, and a choice of original or bright color palette. You also have the option of sending your final image directly to Canvas pop for printing. I own this app and think it's well worth the one time cost of $2.99.
And the winner is…..
1. Brushstroke ($3.99)
Brushstroke is my favorite photo to painting app. I like it so much, I have used it to created art work for a client job. It works well on landscapes, portraits, and city scenes.Besides a wide variety of painting styles and color palettes, Brushstroke offers a choice of canvas surfaces. You even have the option to sign your "painting" for authenticity.
The image below shows two different painterly styles with my origional flower image above. The image on the left is with the 01 filter applied and the one one on the right is with the WY filter applied.
Below are several more of my photos I turned into paintings using the Brushstroke app while on the plane ride home from a trip to Paris.
The above photos are all heavily painted but you can also choose a lighter painterly touch such as these last two.
So as you can see, it's lot's of fun. The one downside is that all these apps are very addicting and time will disappear quickly!
Want to save this for blog post for future reference? Click on the image below to save it to Pinterest.

What's in My Camera Bag?
If you want to peek behind the magic curtain and start using the exact same tools that I use, click below.
YES I WANT TO KNOW!